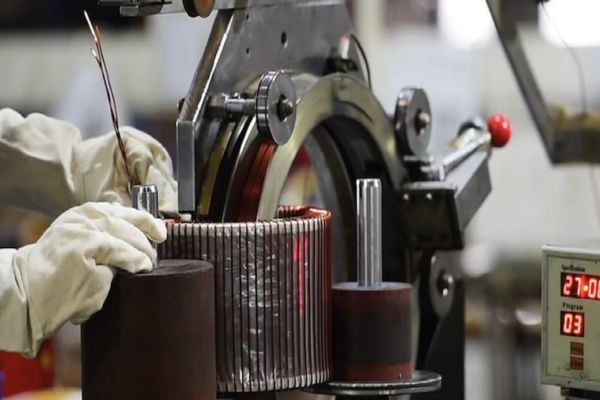 Transformer Device Manufacturer: 15-20% Increase in Productivity
"By improving our on-time deliveries by more than 95 percent, we have given our customers more confidence in our ability to handle more product variants and deliver on time."
- Senior Planning Engineer
Predictive, efficient, and synchronized.
15-20%
Increase in Capacity Utilization & Inventory Turns
95%
Increase in On-Time Deliveries
1.5 wks
Reduced Customer Lead Time
Gain your customer's confidence
Many manufacturers across many industries struggle with production efficiency, delivery deadlines, and synchronizing their value chains. When faced with production challenges like this there are other business challenges that also come to light. Everything is linked even when departments work in silo.
This customer was seeking better predictive planning, improved communication between internal teams and customers, and synchronization across their manufacturing process. It was imperative to solve these business problems because of their dynamic mix of diversified products. The only way to maintain customer demands was to look outside their ERP system.
Customers are now more confident and have become strategic partners to them. By taking advantage of manufacturing operations management (MOM) software features, they are now end-to-end solution providers that can make sound business decisions for other areas of the company.
About Transformer Device Manufacturer
The customer designs and manufactures custom-engineered instrument transformers for the energy and utilities sector. Their products include medium-voltage transformers, low-voltage transformers, bushing-current transformers, fault-pass indicators and Rogowski, cast-resin components, and voltage sensors.
They have significant manufacturing and design experience, which has enabled the firm to participate in the smart grid, optical sensor, and energy management sectors. This expertise has allowed the customer to transform its relationships with customers from being just a supplier to a strategic partner.
Additionally, they have been growing at a 20 percent compound annual growth rate (CAGR), in part due to the diversification provided by their digitization and sensor technology products.
Start Your Success Story
Separated they live in Bookmarksgrove right at the coast of the Semantics.