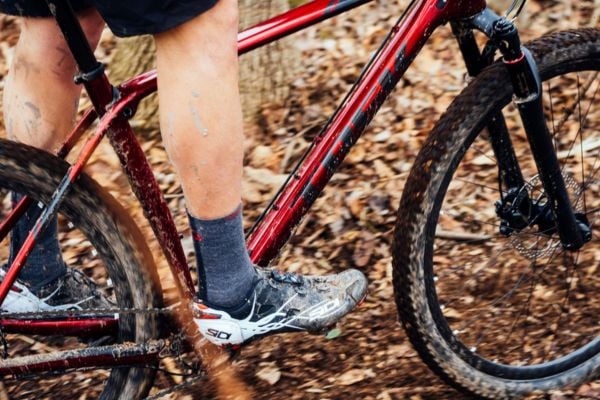 Bicycle Manufacturer: Improved business model
"[SNic's MOM software solution] stood out for its out-of-the-box options and functionality. We also liked the fact that [it] had been used more widely in the industry than the other products we evaluated."
– Master Scheduling Manager
Be dynamic and optimize lead times with MOM software.
30 days
Improved Lead Times
Customers can now directly create and customize orders and receive them in 30 days instead of 90 days.
From Traditional to New
Even before the COVID-19 pandemic, manufacturers had supply chain disruptions. These disruptions included but were not limited to natural disasters, nonconforming materials, or delays. Now, with the continued rise in supply chain disruptions after the pandemic, manufacturers have had to resort to unprecedented measures to complete orders on time while maintaining the highest product quality.

This bike manufacturer was seeking sustainability and optimization to meet market trends. They knew that the traditional business model - that most manufacturers operate under - was hurting their lead times. The distributors that customers would receive their bikes from were one extra step that was unnecessary.

Now, customers order and customize their bikes directly from the manufacturer instead of working through a distributor. This has reduced delivery times from 90 to 30 days, significantly increasing customer responsiveness.

Manufacturing Operations Management (MOM) software provided a holistic view of the business showing other areas that needed optimization with digital transformation. "The combination of the software and SNic Solutions' expertise was unique. The team understood our challenges and were partners in developing the custom logic solution specific to our business. We liked the fact that [MOM software] had been used more widely in the industry than the other [solutions] we evaluated." Our competency and experience in performing this type of project before gave the manufacturer confidence that they could increase revenue and customer responsiveness.
About The Manufacturer
An innovative bike manufacturer who designs and manufactures custom high-end bikes. These types of bikes include mountain, road, trail, downhill, children's, fat, electric-assist, and eco-designed that are built and designed for all types of bike riders. From beginners to professionals on teams.

The digital transformation the customer underwent enabled them to stay committed to one of its founding principles of building great products.
Start Your Success Story
Digital transformation is for growth.