Gain back hours of time
Advanced Planning & Scheduling (APS)
Grow Your Business
Meeting Demands
Advanced planning and scheduling (APS) is a solution for constraint-based production planning and shop floor scheduling that otherwise are limited in an Enterprise Resource Planning (ERP) system or spreadsheets. It enables manufacturers to respond quickly and intelligently to unexpected changes, while satisfying customer demands with shorter lead times.
Increase Visibility & Save Time
Production planning and detailed scheduling improve the synchronization of manufacturing processes and provide greater visibility to increase utilization and on-time delivery while reducing inventory levels and waste. Its advanced math and algorithm enable manufacturers to quickly analyze and calculate achievable production schedules while considering multiple constraints and business rules. Planners can generate and evaluate what-if scenarios to achieve the best results.
Affecting Direction of Production
Production planning is designed for long and mid-term lengths. It considers forecast and long-term orders, supports decision-making about feasibility, and affects the general direction of production. It helps with determining what and how much to make, where and when to make it, and exactly what materials and resources are required.
Make Better Business Decisions
Detailed Scheduling is interactive and multi-constraint. It considers all available resources to ensure an accurate model of the production environment. It helps improve schedule attainment, resource utilization, on-time delivery, and inventory turns. Also, it provides better decision-making baselines by using advanced algorithms that support changeover minimization, material allocation, inventory optimization, and capacity and resource optimization.
Critical to Today's Competitive Market
Advanced planning and scheduling (APS) are necessary for users to efficiently consider all the possible sequence combinations for their resources. For example:
Scheduling 10 operations on 1 resource would result in 3.6 million possible sequence combinations. Simply adding one more operation increases the number of combinations by 1000%. No user has 8 quadrillion years - the time it would take to compute the optimal solution for 30 operations at 1 billion combinations per second - to plan and schedule operations. Relying on a planning and scheduling tool just makes sense.
Meet Demands
Manage raw materials and production capacity at optimal levels to decrease inventory levels.
Meet Demands
Balance
Reach schedule attainment with balancing demand and plant capacity by reaching schedule attainment.
Balance
Real-Time
Get real-time feedback to evaluate multiple scenarios and support on the fly decision making.
Real-Time
Synchronization
Overall manufacturing efficiency by improving the synchronization of manufacturing processes.
Synchronization
Visibility & Control
Be proactive by creating what-if scenarios instead of being reactive to unplanned changes.
Visibility & Control
Reduce Waste
Properly utilize resources such as labor, machines, and materials to ensure enough resources are being used at the right time.
Reduce Waste
On-Time Delivery
Customers are satisfied because planning and scheduling reduce cycle times.
On-Time Delivery
ROI
Quickly see a return on your investment.
ROI
Integrate APS with ERP
Most Enterprise Resource Planning (ERP) systems use the concept of infinite capacity and backward scheduling. ERP systems do not have the capacity to calculate the projected impact of overloaded work or to calculate the cause and effect of any changes on the available capacity or scheduled completion of orders. APS is dynamic in nature and provides real-life impact and visibility based on manufacturing constraints. They are efficient in processing inputs, which means you can make business decisions on the go.
What happens when you integrate?
Advanced planning and detailed scheduling add value and extend many ERP systems by improving the quality of material and information flow between departments, increasing visibility and the ability to react to unexpected events, and improving delivery performance and customer satisfaction, which reduces backlog. Additionally, there is a reduction in overtime costs because planning and scheduling are more effective due to higher-skilled employees.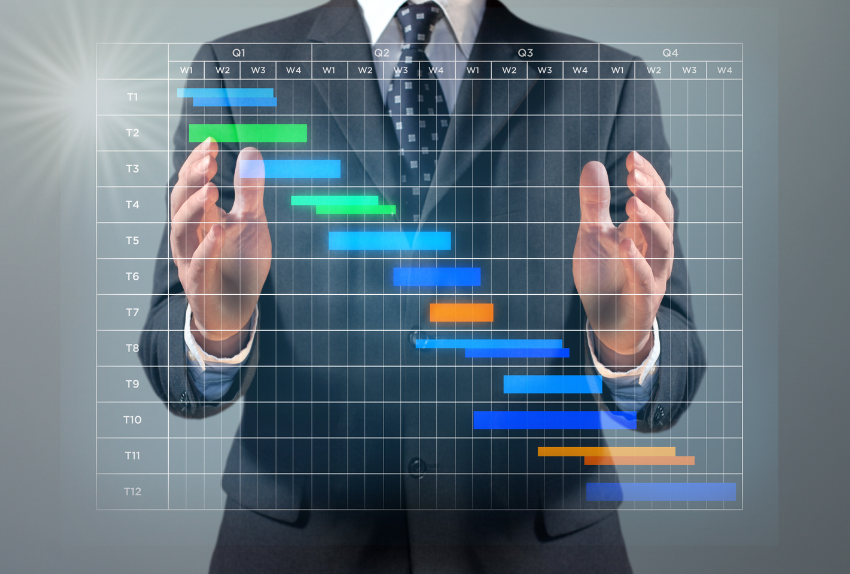 Customers
Don't just take our word for it
Read what our customers say about us.
Siemens
Opcenter APS
SNic Solutions is recognized as one of the elite organizations partnered with Siemens as a value-added reseller of Opcenter APS. Learn more about Opcenter